Custom bookshelves can enhance the look of any room in your home.
When you have a sizeable collection of reading material, it's helpful to have a place to keep it. As you accumulate more books, you may invest in additional bookshelves to accommodate your personal library, but these shelves may not complement one another or keep all the items in one place. Here at Briteway Remodeling, we can solve this problem by designing and constructing custom bookshelves for your Matthews, North Carolina home.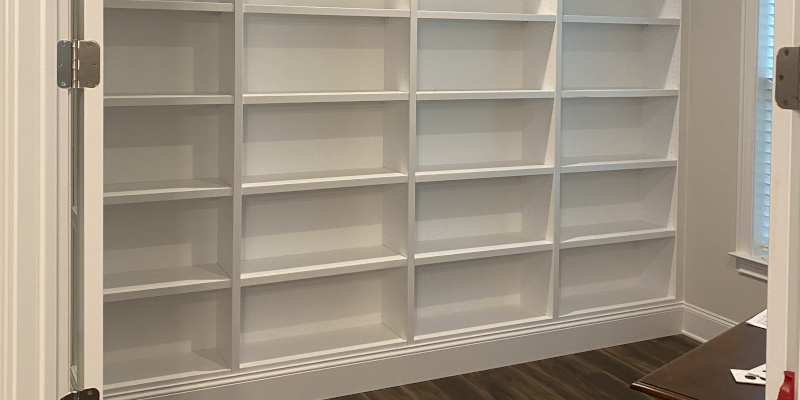 When you choose to invest in custom bookshelves for your space, you get to select the exact materials and style options to ensure that they meet your exact specifications. Our experienced team members enjoy designing and creating custom furnishings for our clients, and we have several years of experience building high-quality pieces that will stand the test of time. If you select our team to construct your custom bookshelves, we'll start the process with a consultation. We'll use this time to get to know you and your preferences a bit better and assess the existing space. From there, we'll create an estimate for the project and get started on the design process. You'll be involved throughout each phase, as we will get your sign-off before moving forward to the next step.
Custom bookshelves are highly appealing additions for homes of all shapes and sizes. Whether you're looking to add open shelving in your living room, office, or designated library, we can certainly accommodate your needs. You can use the space to showcase your books, along with framed photographs and special items that reflect your personality and interests. Contact us to learn more about our custom furniture design and construction services.