We can help you create the kitchen of your dreams with shaker cabinets.
Are you tired of your home feeling outdated? A lot of homeowners end up feeling this way at some point. Things seem outdated, or your style evolves and you are just ready to make a change. But you want to spend your hard-earned money on something that will not only look great, but also increase the value of your home.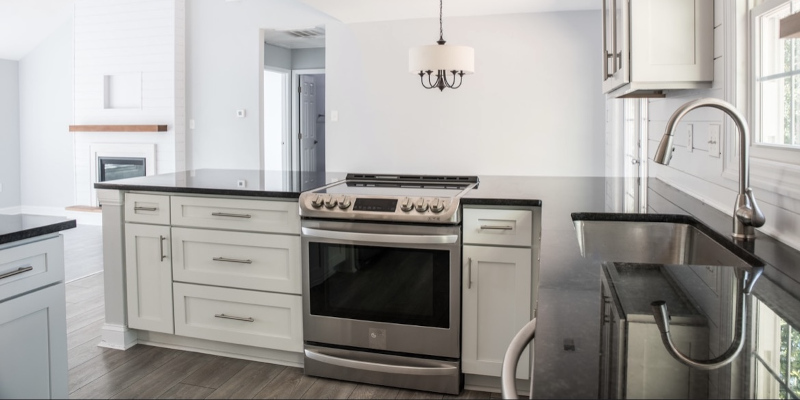 A lot of people look at remodeling like making an investment in their home. One of the biggest and most impactful changes you can make is to install beautiful new shaker cabinets in your kitchen. These cabinets will completely change the feel of your kitchen and be a great investment that increases the value of your home.
The great thing about shaker cabinets is that they are beautiful, yet simple. Their clean lines and minimal details go perfectly with many different design styles. Shaker cabinets are perfect if you are going for the popular farmhouse style in your home, but they also work with many other styles, like modern farmhouse, industrial farmhouse, modern, and traditional. They are very versatile and can be made with different types of wood, like oak, maple, alder, and more.
Shaker cabinets can also be either stained or painted, so you can get exactly what you have been dreaming of for the style of your kitchen. This cabinet style can also work for bathroom cabinets, laundry cabinets, and built-in cabinets in any part of your Matthews, North Carolina home.
Reach out to us today at Briteway Custom Cabinetry and Woodworking if you are interested in learning more about the benefits of shaker cabinets. We have been in this business for a long time, and we are very experienced. We do excellent work and use quality materials on every job. We pay attention to small details that make a big difference in the finished product.