You can count on our father-son team to make your dream custom cabinetry a reality.
At Briteway Custom Cabinetry and Woodworking, we are passionate about home improvement, and we want to help you remodel your home to make it suit your needs perfectly. We are a father-son team, and we pride ourselves on delivering top-notch craftsmanship on all our projects. Richmond Sr. has been working in the custom carpentry business for more than 45 years, and Richmond Jr. has a background in finance—they started flipping houses together, a venture which eventually developed into this full-time custom cabinetry and remodeling company.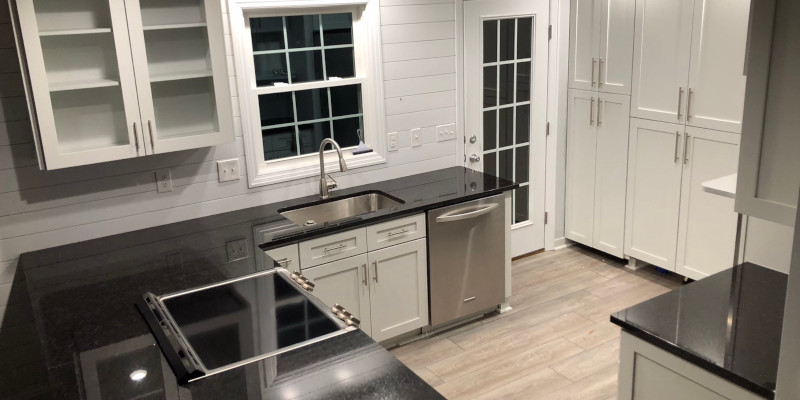 As our business continued to grow, we began to offer custom cabinets, and today that is one of the things that we are best known for. We take pride in making high-quality cabinetry and are equipped to offer a wide range of exotic woods to fit your custom cabinetry needs.
Whether you need new cabinets for your kitchen, bathroom, or any other area that requires this kind of storage, you can count on our team to design the ideal custom cabinets to suit your needs and construct them to the highest standards of workmanship and quality.
Renovations you can Trust
We are proud to be a part of the Matthews, North Carolina community, and we want to help you do what's best for your home. If you are interested in adding custom cabinets, custom bookshelves, or remodeling your home in any way, we encourage you to give us a call to find out more about how we can help.