In addition to making your cabinets, we'll take care of the kitchen cabinet installation process.
When you survey the kitchen in your Matthews, North Carolina home, you might notice the key elements that make it functional. The appliances, countertops, and flooring all play a role in its overall appearance and usability, but your cabinetry really ties the entire room together. Your cabinets add aesthetic beauty to your room, as well as offer convenient storage for all your cookware and utensils. However, damaged, worn, or dated cabinet materials can make your kitchen feel less inviting, and prefabricated options that don't quite fit into the available space can make it harder to store all your kitchen essentials.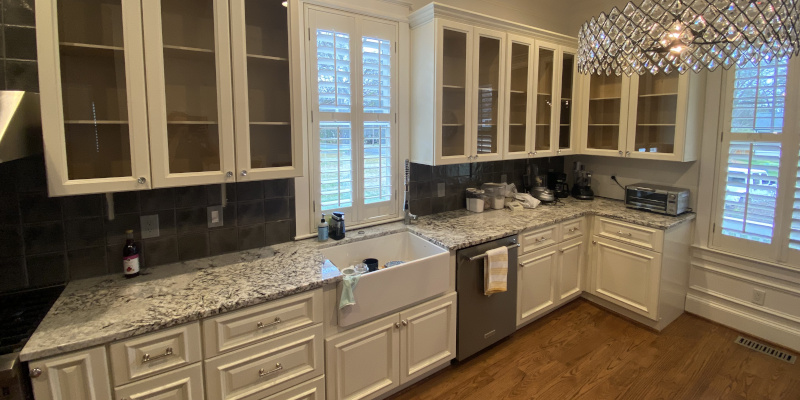 Here at Briteway Remodeling, we take a custom approach to cabinetry for local clients. As a trusted provider of home renovation services, we take pride in designing and manufacturing our own cabinetry for clients. By maintaining control over the production process, we're able to offer a wider range of options and ensure the quality of the finished product. Since our company is led by a carpenter with over 50 years of experience, we have established a reputation as a leading in kitchen cabinet installation and production.
When you choose to work with our team for your cabinetry needs, we'll take care of the production process and the entire kitchen cabinet installation process. You won't have to lift a finger to get the exact shape, size, and style of cabinets you want. Our technicians will come and remove existing cabinetry, expertly install the new units, and then thoroughly clean up the area so you can enjoy your refreshed kitchen as soon as possible.
If you have any questions about our kitchen cabinet installation services, we invite you to reach out to our team for more information. We'd love to hear from you and help you build a kitchen you'll love!