Our cabinet design experts are here to make your kitchen or bathroom the best it can be.
If you are remodeling your kitchen or bathroom, one thing you will need to consider carefully is your cabinet design. Cabinets are a key part of any space that requires a lot of storage, and they also help to define your space visually, so it's important to get their design right. Fortunately, our team at Briteway Remodeling has extensive experience in cabinet design, and you can count on us to help you determine the exact layout, design, and style of cabinets you need.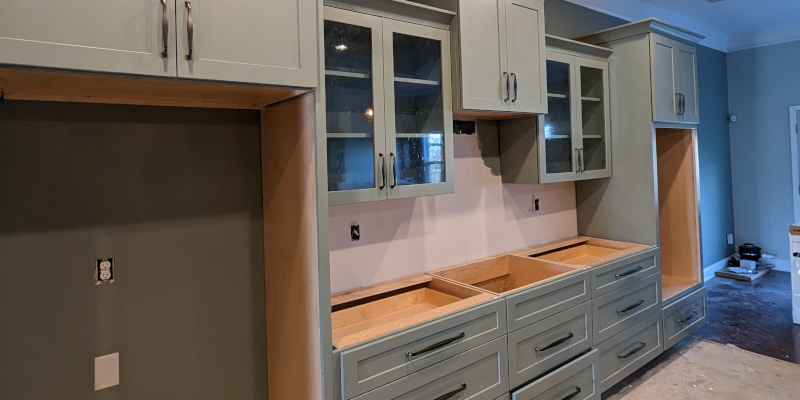 When you come to us for cabinet design services, we will first help you figure out how much cabinet space you need to realistically store all your dishes, ingredients, and cooking utensils in the kitchen, or your linens and toiletries in the bathroom. We'll also build some extra room into your design, as you will most likely acquire more stuff as time goes on.
From there, we will design the optimal cabinet layout for your space and help you select the ideal finishes, colors, and styles to make your kitchen look like a cohesive whole. Once you are satisfied with the design and options you have chosen, our construction team will get to work on building the cabinets and putting them into place.
Our team is proud to serve the community here in Matthews, North Carolina, and we want to help you create the ideal cabinets to complete your kitchen, bathroom, or other space. If you are interested in our cabinet design services, just give us a call to learn more about how to get started.
Similar Services We Offer: