We can upgrade your kitchen cabinets with beautiful glass inserts.
Have you ever walked into a home that really fascinated you? Some homes have certain design features that really have a great wow factor. There are many different design features that can accomplish this, but having glass inserts in your kitchen cabinets is an easy and affordable way to impress guests who come into your home.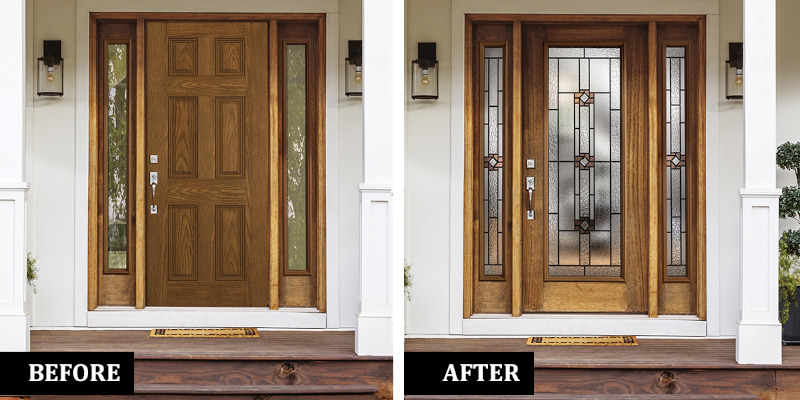 A glass insert involves replacing part of the cabinet door with glass. The glass is framed in the same type of frame as your other cabinets. This gives you the opportunity to display beautiful dishes, china, serving bowls, glasses, or knickknacks in kitchen cabinets, and people will actually be able to see them even when the cabinet doors are closed.
When you work with us at Briteway Custom Cabinetry and Woodworking, we will help you find the perfect glass inserts for your cabinets. We offer many different types of glass inserts, like beveled glass, textured glass, and even glass with a design in it. We can help you find exactly what you are looking for and cabinets that will fit your sense of style and the design element you are trying to achieve. You will be amazed at how much of a difference glass inserts can make in the look and feel of your kitchen. They will make your kitchen feel high-end without the expensive price tag.
If you are in Matthews, North Carolina and are inserted in cabinets with glass inserts for your home, reach out to us today. We can help you find exactly what you are looking for. We will take care of the installation, cleanup, and everything in between. We do high-quality work and pay close attention to the little details that really make a project stand out. We do the job right the first time and are very reliable and trustworthy. We will work hard to give your home the wow factor you are looking for!