Our durable, high-quality, custom kitchen cabinets are the perfect way to take your kitchen to the next level.
There are many components that go into kitchen design, such as the appliances, countertops, and layout. In addition to these things, you should also carefully consider your kitchen cabinets, as they provide essential storage that contributes a great deal to the space's overall functionality—if you've ever had to put up with poorly designed kitchen cabinets, you know what we mean. Our team a Briteway Remodeling can help you design the ideal kitchen cabinets for your needs, and then manufacture and install them for you to make your kitchen the best it can be.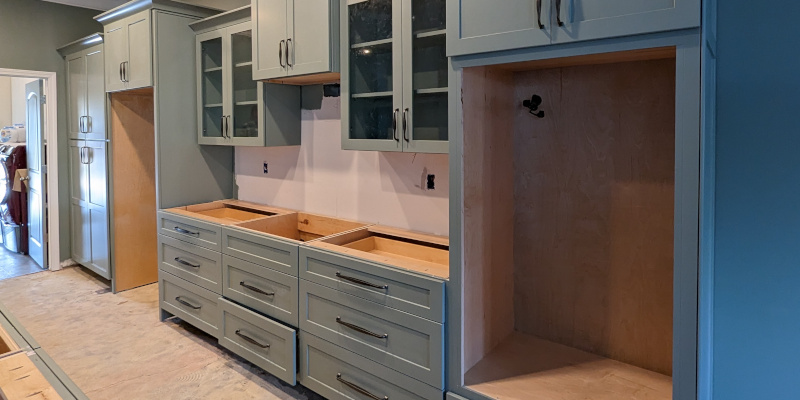 Our team custom-makes all our kitchen cabinets, and we will design and construct your cabinets to fit the exact dimensions of your kitchen, ensuring that no space is wasted. In addition, we use 7-ply birch plywood to construct our cabinets, which gives them the strength and durability they need to last for years to come and continue to look great in the long term. Finally, we can make your kitchen cabinets match just about any style that you can think of, so you can count on us to help you realize your design vision. To learn more about our kitchen cabinet services, simply give us a call.
We are proud to serve the community here in Matthews, North Carolina, and we want to help you do what's best for your home. If you are interested in replacing your old kitchen cabinets with new, custom models, we encourage you to give us a call to find out how to get started.
Similar Services We Offer: