Our kitchen cabinet design process is fully customized.
In any home, the kitchen is one of the most highly utilized spaces. You might use your kitchen to prepare meals for your family members, plan activities, or even host gatherings with loved ones. Various elements make up the overall design of this space, including the appliances and layout. The cabinets also play a vital role in the appearance and functionality of a kitchen. If your kitchen cabinets don't work for your needs, our team at Briteway Custom Cabinetry and Woodworking can take them to the next level. We offer kitchen cabinet design and installation services for those located in and near Matthews, North Carolina.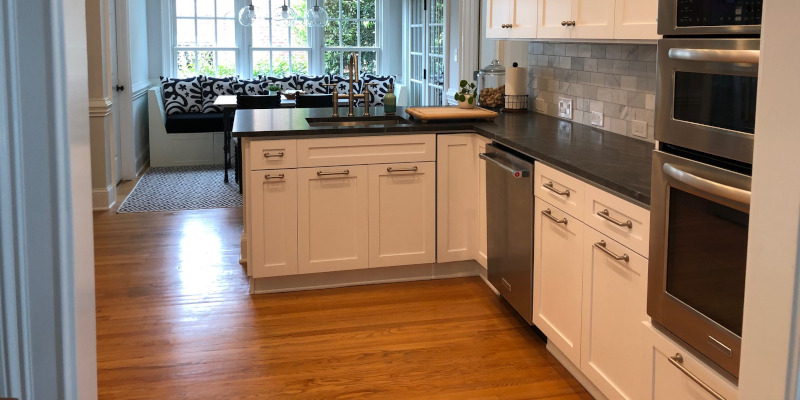 Our kitchen cabinet design process is fully customized. Instead of using pre-fabricated cabinetry, we fill all the available space to create a design that's more cohesive and visually appealing. You won't have gaps or spaces above or below your cabinets. Instead, you'll have kitchen cabinets that offer maximum storage space while enhancing the overall aesthetic appeal of the room. We construct our cabinets from the best materials, including exotic wood options. Our results are stunning, and our customers are highly satisfied with the work we do.
When considering kitchen cabinet design in your home, trust the team with years of experience. If you want your updated space to look a certain way, we can accommodate you because we can match nearly any style. Our technicians can install new cabinets or replace your existing cabinets as part of a remodeling project. Are you ready to take your home to the next level? Reach out to us to discuss kitchen cabinet design and the role it will play in the remodeling process.