Our long list of services includes creating custom bookshelves.
If you have an impressive collection of books in your possession, it's likely that you own at least a bookshelf or two to hold them all. Bookshelves are highly appealing additions to all spaces, delivering both functional and aesthetic appeal. However, over time, you might realize that it's worthwhile to invest in built-in bookshelves rather than keep an assortment of mismatched furniture pieces.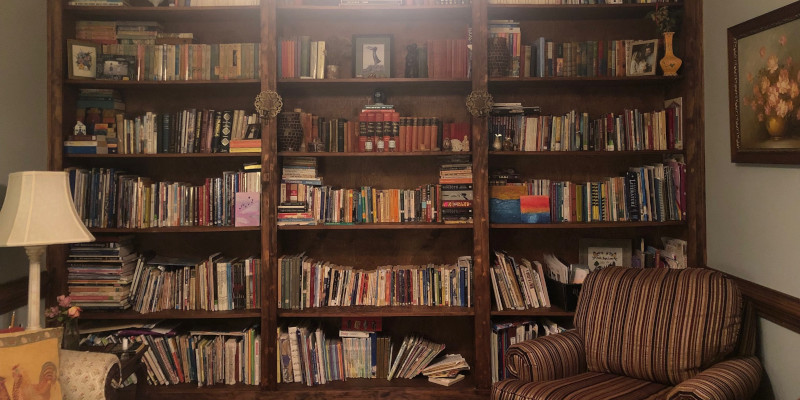 If you're ready to give your home and your book collection a serious upgrade, our team of experts at Briteway Remodeling can give you the built-in shelving you've always wanted in your Matthews, North Carolina home. Cabinet design, construction, and installation are among our areas of expertise, but our skills also extend to custom bookshelves. No matter what we're asked to create, we're passionate about delivering personalized, high-quality items that our customers will be able to enjoy for many years to come. In addition to showing off your personal library, we also recommend using our bookshelves to showcase your framed photographs, keepsake items, and other unique pieces that you want others to see when they visit your home.
Many of our clients choose to add bookshelves to their living areas, but we can design and install shelves in any room of your home. If you have a cozy library, we'd love to make it a little more functional with the addition of custom open shelving. Don't hesitate to reach out to us to discuss options or request an estimate for a beautiful and highly functional bookshelf in your home.
Similar Services We Offer: