Upgrade your daily routine with a bathroom renovation.
Bathroom renovations are incredibly valuable and useful for most homeowners. Since bathrooms are such highly utilized rooms, enhancing them with modern and high-end touches can make a big difference in the property value. But beyond that benefit, an upgraded bathroom can also make your living space more enjoyable to use. You probably make at least a few stops in your bathrooms every day, so why not transform it into your own relaxing private oasis?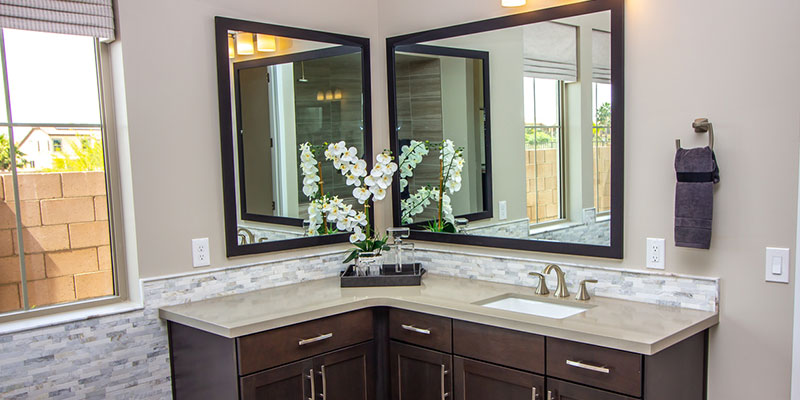 Our team at Briteway Remodeling can help you transform an outdated or worn-out bathroom with our professional renovation services. Over the years, we've completed multiple bathroom renovations for families all around the Matthews, North Carolina area. Many of the homes around here are older and feature some dated design elements that may not match your personal style preferences. For instance, you might have a bathroom that feels cramped or features antiquated fixtures. No matter what you dislike about your bathroom, we're confident our experience with bathroom renovations will allow us to create a new space you'll love.
As a well-known local provider of custom cabinetry, we take pride in including updated cabinets in our bathroom renovations. New cabinetry can make a big difference in the appearance and functionality of the space, so we highly recommend adding custom units to your bathroom. You can choose from our vast selection of styles and wood options, and we'll fabricate and install them in your space. We would love to talk to you about bathroom renovations and the many benefits of these services. Contact us today to get started.