Our experienced team can help you make your bathroom remodeling project a success.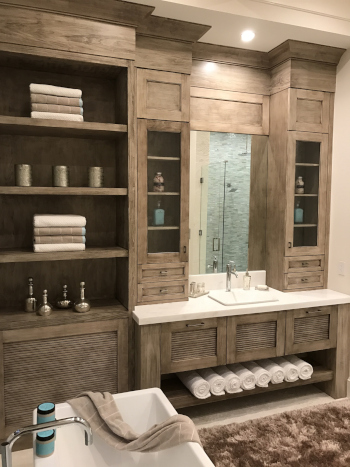 Although you may not think about it, the bathroom is one of the rooms in your home that you use the most. It's also one of the areas that your guests will definitely see when they visit you, which gives you another great reason to make sure it looks its best. If you are not happy with the current design of your bathroom, you can turn to our team at Briteway Remodeling. We have extensive experience in the home improvement industry, and we can help you make your bathroom remodeling project a success.
When you turn to our team for help with bathroom remodeling, we will first take the time to discuss your goals for the project. We'll ask you questions about what kinds of changes you want to make—for example, are you happy with your current fixtures, or do you want to install new ones?—as well as your personal tastes. Then we'll use that information to draw up the plans for your remodel.
From there, our experienced construction technicians will get right to work on making the necessary changes to transform your bathroom. We will provide the top-notch workmanship you need, ensuring that your newly remodeled bathroom looks beautiful and pristine by the time we're done.
Call Us Today for Your Home Renovations
We are proud to serve the community here in Matthews, North Carolina, and we want to help you create the ideal bathroom for your home. If you are interested in making changes to your bathroom, just give us a call to learn more about our bathroom remodeling services.
Similar Services We Offer: