Custom bookshelves add style, functionality, and a personal touch to your home. Because the choices are seemingly endless, selecting the right bookshelves for your Matthews, North Carolina home can feel overwhelming.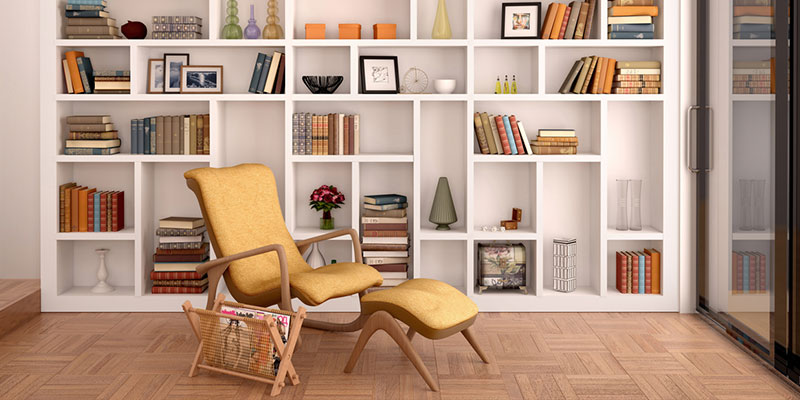 Here are some considerations that will help you narrow down your options:
Storage requirements. Consider the storage you need from custom bookshelves. If you own an extensive book collection, you'll need a lot of storage that can withstand the weight of hundreds of books. If you want to display photos and knickknacks, you may wish to have more compact shelving.
Home style. The custom bookshelves you select should complement the overall style of your home. Consider the room's color scheme, flooring, and furniture to choose a design that harmonizes with these elements.
Room size. When choosing a design, you'll want the correct scale for the room that complements other furniture or fixtures in the room. The bookshelves should create space, not crowd you. We can build custom bookshelves that enhance your favorite home features, such as large windows or a fireplace.
Room purpose. Some rooms, such as a study or living room, are a natural fit for custom bookshelves, but you may be surprised at just how helpful shelving can be in other rooms. Shelves can fill in nooks or irregularly shaped areas in a bedroom, making the room feel cozier and symmetrical, and adding shelves makes the space useful.
Budget. We'll work with you to create a custom design that fits your budget while giving you the look and functionality you want.
At Briteway Remodeling, we can help you narrow your options and create a more functional and beautiful space with custom bookshelves. Simply call us for more information!