We offer beautiful Zabitat glass inserts to help you give your doors some extra flair.
Our team at Briteway Remodeling has extensive experience in the home improvement industry, and we want to help you transform your home to make it reflect your own personal style. We offer a variety of services and products to help you give your home a new look, and one of the most popular of those products is our Zabitat glass inserts.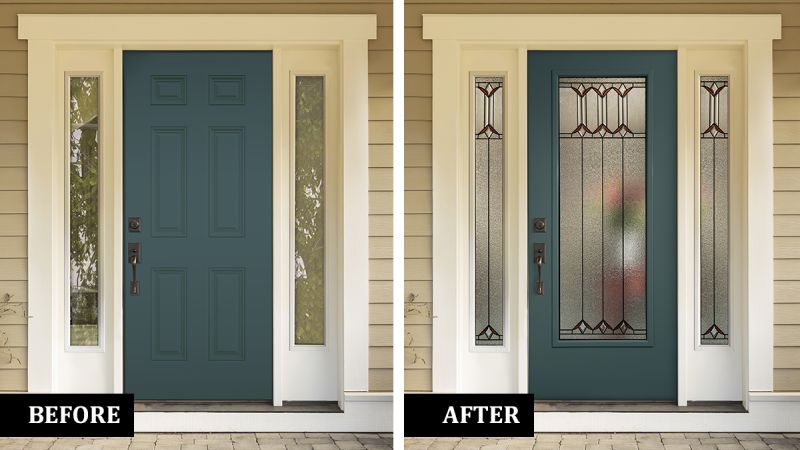 Zabitat glass inserts are glass panels that can be installed into your exterior doors to give the doors more visual interest and to let more light into your home. These glass inserts come in a wide range of styles, including everything from simple grilles and internal frames to more elaborate geometric and floral patterns. Whether you want to give your front door some classic elegance or some Art Deco flair, you can find a glass insert that will help you create the look you are going for. In addition, Zabitat glass inserts offer a range of texture options, from clear panels to frosted or textured ones, and each is rated on a scale of 1-10 for privacy protection. Each panel is also thermally sealed for air- and water-tight performance, so you won't have to worry about leaks or drafts.
We can give you the beautiful door you have always dreamed of.
We are proud to serve the
Matthews, North Carolina
community, and we want to help you make your home the best it can be. If you are interested in our Zabitat glass inserts,
just give us a call to learn more
about them and the many options we offer.
Why Choose Briteway Remodeling?
We use quality materials, including a wide range of exotic woods to fit your custom cabinetry needs. Our experience gives us the ability to give insightful input and creative suggestions when designing the kitchen or remodel of your dreams, and our professionalism shows in all we do. We take pride in being the outlier in a stereotypical industry. This applies to everything from our professional manner to the level of pride we take in doing high-quality work.