When performing kitchen renovations, we can design and install custom cabinets.
Upgrading your living space can offer several appealing benefits. You may enjoy having a more functional space with room for all your treasured possessions, or you might simply like the new aesthetics after putting up with an outdated look that wasn't quite your style. In other cases, a renovation can easily boost your home value if you're thinking about selling your property.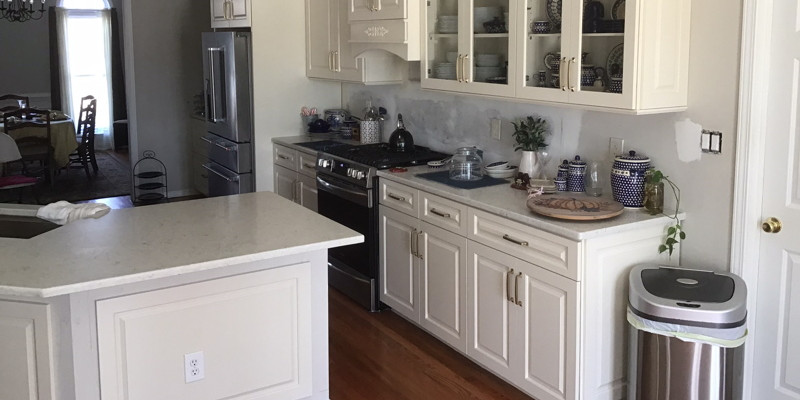 Regardless of the reasons why you want to remodel your home, kitchen renovations are among the most common. After all, the kitchen is one of the busiest rooms in the house, as it serves as a place to prepare meals, eat, and hang out with the family. Furthermore, kitchen renovations are incredibly worthwhile because of the value they can add to residential properties.
If you've been thinking about giving your kitchen a makeover, our team at Briteway Remodeling can transform your kitchen with a professional remodeling job. We have assisted countless families with kitchen renovations throughout the Matthews, North Carolina area, delivering high-quality products and incredible results. With over four decades of experience in custom carpentry, we're the team to trust for all your remodeling needs.
When performing kitchen renovations, we can also design and install custom cabinets. You can choose from various types of exotic wood and style options to get the exact look you want. We are always happy to make recommendations and answer questions to help you make an informed decision about your upgraded space. If you'd like to learn more or request an estimate for a renovation project, contact us today!