We offer beautiful birchwood cabinets for your home.
When you are updating the cabinets in your kitchen, it can be difficult to choose what type of cabinets you want, especially when it comes to the type of wood used for the cabinets. Many people use oak, alder, or maple for their kitchen cabinets. While these are all good options, we think you should definitely consider birchwood cabinets. Birchwood is a hard wood and has been used for a very long time to make furniture and cabinets. Birchwood cabinets will look excellent in your home and help your kitchen really stand out.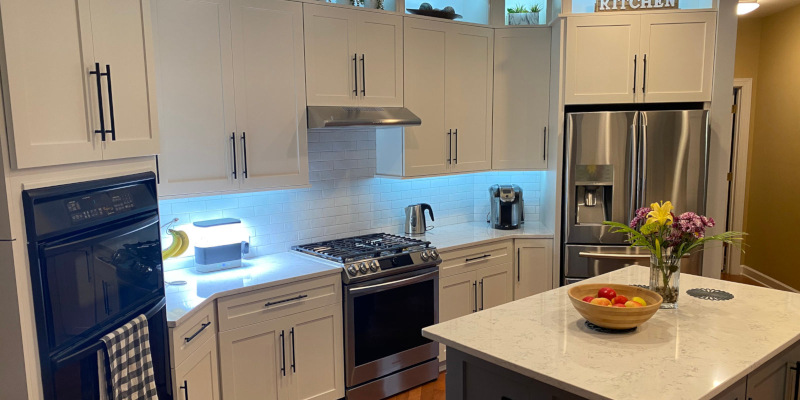 We think birchwood cabinets are a great choice for your Matthews, North Carolina home because they are very durable. They will last you for a long time and will look great in your kitchen. Another reason why birchwood is a great choice is because it is a very beautiful wood. Birchwood is naturally a silvery-blond color, and it has a wonderful satin shine to it that really looks beautiful on cabinets. You can have the cabinets sealed, and their natural color can shine. You can also choose to have these cabinets stained, so you can have a different wood tone, if that is what you have in mind.
If you are interested in learning more about birchwood cabinets, reach out to us today at Briteway Custom Cabinetry and Woodworking. We can answer all of your questions and will happily show you examples of these beautiful cabinets. We work with top-quality materials and make sure the work we do is top-quality as well. We pay great attention to detail on every job we do, and we also make sure our workspace stays clean throughout our process. We are confident will love your new birchwood cabinets and be very pleased with the end result.