Are you tired of the outdated kitchen cabinets in your home? Do you want to give your kitchen a fresh, new look? Look no further! In this informative blog post, we will explore all you need to know about kitchen cabinets.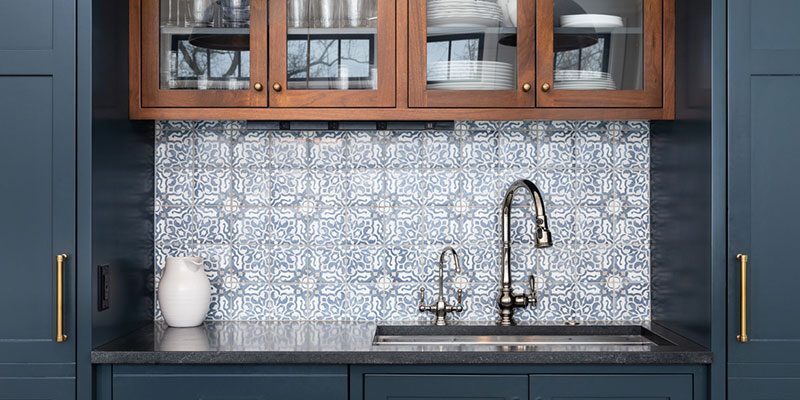 Kitchen cabinets are an essential part of any kitchen. Not only do they serve as a storage solution, but they also add style and function to your space. When it comes to choosing the right cabinets for your kitchen, there are a few things to consider.
First, consider the style of your kitchen. Do you have a traditional, modern, or transitional style? This will help you determine the type of cabinet that will best suit your space. Traditional cabinets often have ornate details, while modern cabinets have clean lines and a minimalist design.
Next, consider the material of your cabinets. The most common materials for cabinets are wood, laminate, and metal. Wood cabinets are popular because they add warmth and character to a space, while laminate cabinets are affordable and durable. Metal cabinets are perfect for modern kitchens, as they add an industrial and sleek look.
In addition to style and material, it is essential to consider the layout of your cabinets. Think about how you use your kitchen and what items you need to store. This will help you determine the best layout for your cabinets. Some popular cabinet layouts include U-shaped, L-shaped, and galley.
Finally, when it comes to selecting kitchen cabinets, don't forget about the color. Choosing the right color can make a significant impact on the overall look of your kitchen. White cabinets are timeless and classic, while bold colors can add a pop of personality.
In conclusion, kitchen cabinets are an essential part of any kitchen remodel or renovation. With a variety of styles, materials, and layouts to choose from, you're sure to find the perfect cabinets to suit your style and needs. If you have any more questions, feel free to reach out to Briteway Custom Cabinetry and Woodworking for all of your custom cabinetry needs.