Our years of woodworking experience allows us to create high-quality, customized items.
Woodworking is an impressive craft that involves the cutting, joining, and shaping of wooden materials to create furniture, décor, and other objects. For instance, someone who is skilled in woodworking can use their knowledge and equipment to make cabinetry and furniture, which is what we specialize in here at Briteway Remodeling. However, our creative and experienced team enjoys crafting a vast array of custom pieces for customers throughout the Matthews, North Carolina area.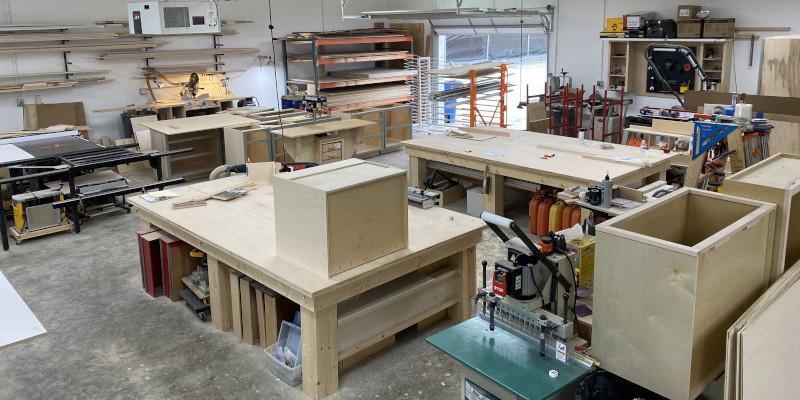 Our company is led by a father and son team, and the father brings over 45 years of experience in the custom carpentry industry. He applies his extensive knowledge in every task he takes on, whether performing a full renovation or adding custom wood elements to a living space. Some of our most popular items include beautiful cabinetry, wood furnishings, custom bookshelves, and upgraded front doors. Through our woodworking experience, we're able to deliver customized items to those who want to personalize and upgrade their homes. For example, adding custom cabinets can help people fully maximize the space they have in their kitchen, whereas a custom piece of wood furniture can offer a comfortable place to rest for years to come.
Whether we're making new cabinets out of exotic wood or installing open bookshelves, you can feel confident in our woodworking skills and keen attention to detail. Our team also includes skilled installers who will take care of the process of placing your additions within your space. If you're looking for an experienced woodworker to produce new cabinetry or other wood furnishings and accessories, don't hesitate to contact us today!